We recognize that all of our patients are unique and deserve to receive dental care that reflects their individual needs. Our experienced and talented dental team is committed to working with you and your family to create a comfortable, stress-free, and rewarding dental experience every time you visit our practice. We are pleased to welcome you and your family, and we look forward to working with you.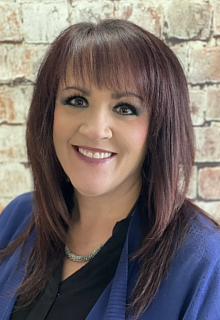 Renee
Office Manager
Renee is the youngest of nine children that all graduated from Kelso High School. She has been in the medical field for 32 years and began working at Hilander Dental in 2006. Renee's favorite part of her job is interacting with patients and developing relationships with her coworkers. She makes her home in Longview with her husband Jeff. Their son Isaac has just graduated from Western Washington University. Outside the office Renee enjoys reading, walking with her dogs, spending time with her enormous family and staying involved in her church.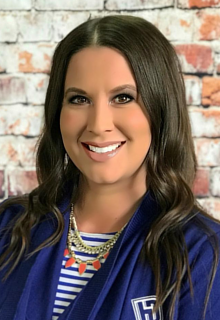 Kindra
Assistant Office Manager
Kindra lives in Kelso with her husband Pat and daughter Kamaile. She has worked in the medical field for over 11 years. Kindra joined the Hilander Dental team in June of 2013. She enjoys working closely with our patients and getting to know them on a personal level. When Kindra is not at work, she loves watching her daughter play volleyball, reading, watching sports with her husband and traveling near and far with her family.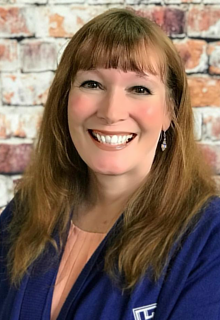 Vickie
Insurance Coordinator
Vickie is a transplant from Idaho. She has worked in the insurance field for over 20 years and brought her expertise to Hilander Dental in 2007. Vickie enjoys helping patients understand their dental benefits and working with them to best utilize their insurance. She and her husband Rocky live locally and have 6 grown children and 8 grand children ranging in ages from 8 years to 3 months old. They enjoy every bit of time they get with their grand children. Vickie loves to spend her spare time reading, camping, hiking and anything that includes time with her family.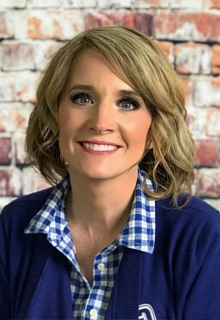 Monica
Front Office Lead
Monica was born and raised in Kelso graduating from Kelso High School in 1987. She joined the Hilander Dental team in Oct. 2017 but has been in the medical field for over 20 years. She enjoys interacting with patients and giving a helping hand where ever needed. Monica lives in Longview with her husband Randy who is an avid hunter. They have 7 kids. Their youngest daughter attends the same school that her six older siblings all graduated from - RA Long High School where she is a cheerleader (just like her mama was). They have two sons who are computer science engineers finishing up their studies at Boise State and a daughter attending Eastern Washington University pursuing a career in dental hygiene. They have three adult children that live and work in the local area. When Monica isn't at work she enjoys spending time with her grand babies and her little yorkie Pennie, exercising, shopping, attending kids sporting events and being involved in church.

Randie
Insurance Assistant
Randie was born and raised in Longview WA, and graduated from Mark Morris High School in 1997. She lives in Longview with her husband Travis, and two kids, Parker and Gracie. Randie has been in the medical field for over 5 years and started working at Hilander Dental in Feb. 2021. When Randie isn't working, she is usually spending time with my family, shopping, or watching basketball.
Taylor
Hygiene Coordinator
Taylor graduated from Mark Morris in 2017 and is currently going to Lower Columbia College to get her General Associates Degree toward Business. After graduating high school, Taylor went to work for a dental office as an insurance verifier and then was promoted as Hygiene Coordinator before she joined the Hilander Dental team in July 2018. Sports have always been a huge part of Taylor's life. She has played soccer, softball, volleyball in high school and all four years she was a Monarch Cheerleader. You can usually find her with her golden retriever Shelby and her mom Jamie or hanging out with her family, at church, watching Netflix , shopping or listening to music. She's a Ross junkie!!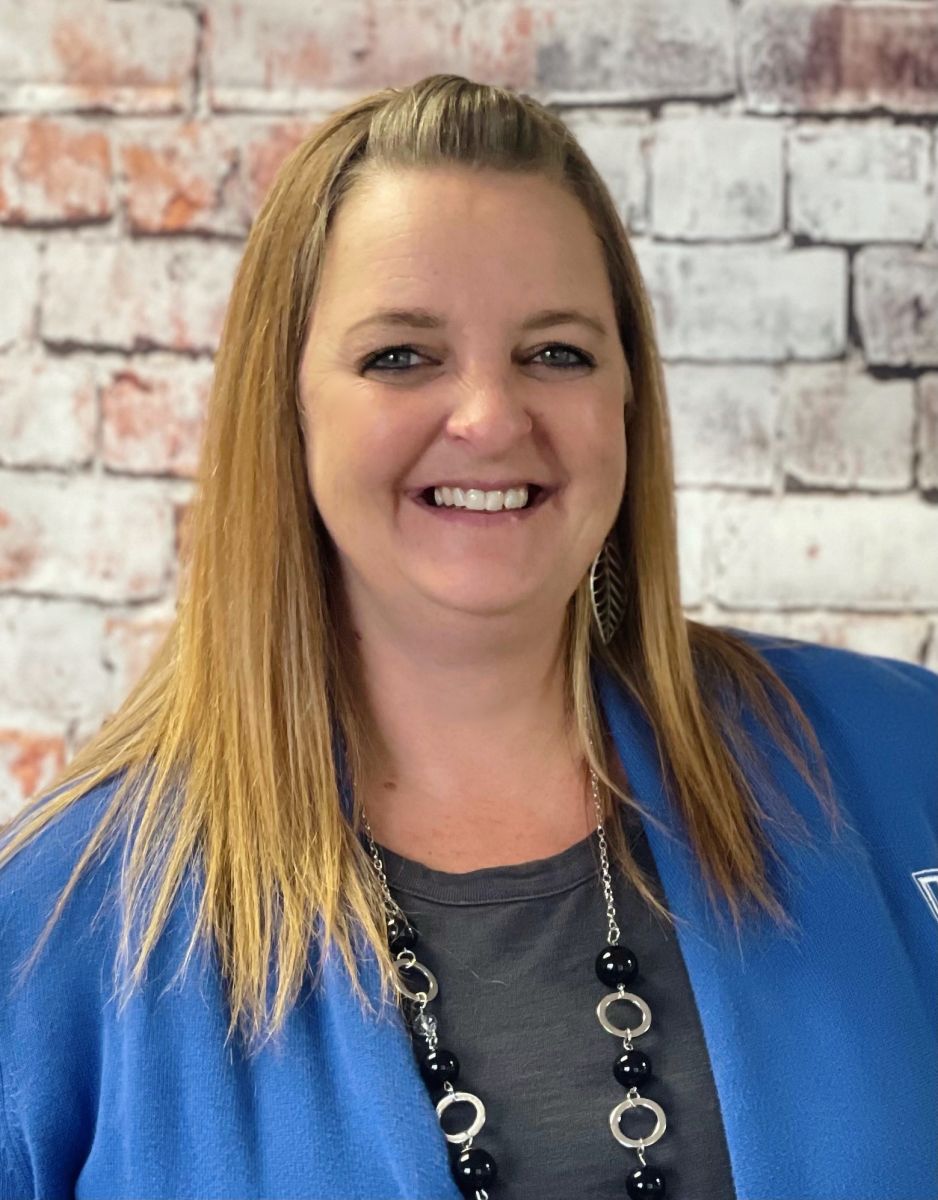 Andrea
Front Office Assistant
Andrea joined the dental field in 2016 as an appointment representaive with Willamette Dental. She has been married for 18 years with 3 kids and 2 grandsons. Andrea joined Hilander Dental in June of 2021. She will likely be the first person that greets you when coming in to your appointment as she works our front desks. Andrea enjoys interacting with the patients and making their visit as easy and pleasant as possible. During her free time, you can find Andrea spending time with her family outdoors, kayaking, fishing or having family barbeques.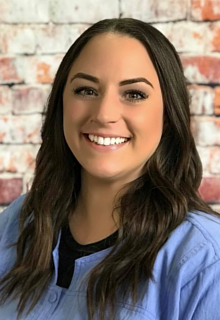 Ashley
Dental Assistant
Ashley graduated from R.A. Long school in 2010 and started her dental career in 2013. She then joined the HD team in 2017. Ashely's favorite part of her job is connecting with patients and helping them to restore their smiles. She enjoys being creative and using her artistic side to make temporary crowns and bridges for her patients. Outside of work, she spends her time with her friends and family and her husband, Zack. They enjoy hunting together, kayaking and floating the river with friends!
Inna
Dental Assistant
Inna is a local girl graduating from Mark Morris in 2013. She then went on to graduate from Concorde with her dental assisting certification in 2016. Inna joined the Hilander Dental team early on in 2019. Helping patients feel relaxed and comfortable is her favorite part of the job. Inna also enjoys the aspect of teamwork here at Hilander Dental. When Inna is not at work she enjoys going to the gym, spending time with her family and traveling (especially to Hawaii).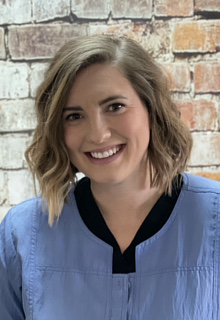 Maddy
Dental Assistant
Maddy grew up in Woodland WA and graduated for Woodland High School in 2015. She was able to enroll in Clark County Skill Center and Running Start her last two years of high school, graduating from Clark College and the Skill Centers Dental Assisting Program in 2015 as well! There are several aspects of dentistry that Maddy loves but her favorite her interacting with her patients and helping transform their smiles. Maddy has 2 dogs and 1 horse that she adores. She lives for summer and loves to camp and swim. In her spare time you find find Maddy with her husband Caleb spending time outdoors with our pets.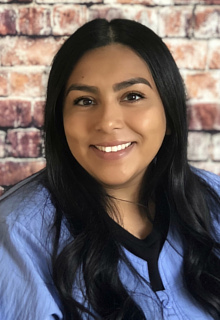 Sema
Dental Assistant
Graduated from R.A. Long high school in 2014 and became an assistant in 2017. She loves helping patients feel at home when coming into Hilander Dental. Sema enjoys working with kiddos and those who speak Spanish and need help with interpreting. During her free time, she spends time with her husband, Julian, while also raising their sassy daughter, Marcela and their two dogs, Carmel and Ellie. You will always see them hanging out with family and friends!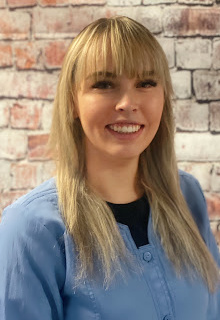 Peyton
Dental Assistant
Peyton graduated from LCC in 2018 with both her high school diploma and her AA degree. She started her dental career in 2019 at an office on Orcas Island. Peyton joined the Hilander Dental team in July 2021. Her favorite part of her job is interacting with patients and making them feel comfortable and at ease. During fer free time. Peyton enjoys spending time with her boyfriend and their dog Milo as well as snowboarding and traveling.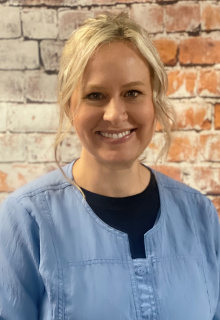 Jenny
Dental Assistant
Grew up in Kelso, graduated from Kelso High in 2001. Has three girls; Kallie, Peyton, and Katelynn. Became a dental assistant at the age of 21. In her free time, she likes to go camping and be outside with her girls. In the summer, you'll always catch her on the water. The thing she loves about dental assisting is calming patients who are nervous and transforming smiles.
Amanda
Dental Assistant
Amanda is native Washingonitan. She lives in Kalama with her high school sweetheart, Alex, daughter Daphne and their black lab gunner. Amanda and Alex also have two grown children, Wyatt and Paige. She has worked as a dental assistant locally for the past eighteen years and joined the Hilander Dental team in Oct. 2021. When Amanda isn't working she loves to travel. Sunny and warm destinations are her favorite. She also loves snow skiing, working out, road trips with her family to fill up their "Adventure Journal" and camping at their beach lot and hiking all over the beautiful Pacific Northwest.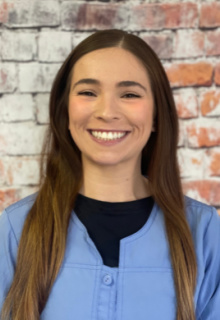 Blaire
Dental Assistant
Blaire grew up in Kelso and graduated from Kelso High School in 2014. She then attended Lower Columbia College, graduating in 2016, and pursued her Dental Hygiene Degree from Sacramento City College, graduating in 2019. In 2019, she and her husband, Daryn, decided to move back home and were able to find a home in the neighborhood they grew up in. They have one daughter, Sage, and they enjoy spending time at Lake Mayfield on the water and camping.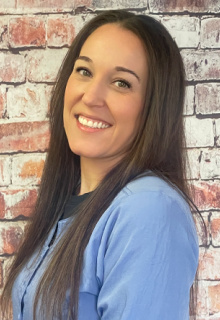 Stacy
Dental Assistant
Stacy is a graduate from RA Long High School Class of 2000. She and her husband Brandon live in Kelso with two kids at home. Stacy's favorite thing about the dental field is helping people feel at ease and restoring their smile. She started in the dental field in 2014 in the front office and decided to go back to school after a couple of years to get her dental assisting registration and has been assisting ever since. When Stacy isn't at work, she loves spending time outdoors with her family backpacking, kayaking and hiking. They have 3 rescue dogs as well. Stacy also has a love of the arts and music. She spends time scultping and occasionally playing guitar.