We recognize that all of our patients are unique and deserve to receive dental care that reflects their individual needs. Our experienced and talented dental team is committed to working with you and your family to create a comfortable, stress-free, and rewarding dental experience every time you visit our practice. We are pleased to welcome you and your family, and we look forward to working with you.
---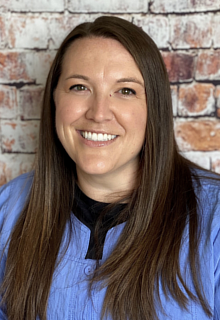 Teresa
Teresa grew up in Woodland, Washington graduating from CAA, located in Battle Ground in 2000. After two years of pre-requisites at Walla Walla University, she transferred to Loma Linda University in Southern California where she graduated with her Bachelor of Science in Dental Hygiene in 2004. Once graduated, Teresa was not ready to leave the sun and beaches so she stayed and worked in private practice for a few years. Ready for an adventure, she moved to Anchorage, Alaska for a year to "play" in the snow, where she worked in a pediatric dental office and also worked as a substitute teacher.
At the end of 2007, Teresa moved back to the Northwest and now lives in Vancouver, Washington. She has always had a passion helping others and has done so by going on mission trips helping bring dental treatment to underdeveloped countries that do not have access to proper care. Back at home she looks forward to seeing and visiting with each and every patient, helping them create and maintain a healthy beautiful smiles.
Teresa and her husband Trevor love adventure and are always up to try something new. In Teresa's time away from work you will find her enjoying the outdoors with Trevor and son Kendon whether it be snow skiing, waterskiing, wakeboarding, hiking, camping, mountain biking, SCUBA diving, etc. Whenever possible she is traveling around the world exploring new destinations and experiencing new cultures.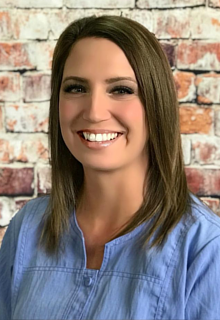 Kandi
Kandi was born in Wyoming but moved to Washington as a young child. She grew up in the Longview/Kelso area and graduated from Kelso High School. After spending a few years in the cake-decorating business, Kandi decided to return to school to obtain a degree that would offer job stability and allow her to take care of her family. She attended Clark College where she received her Associate's degree in Dental Hygiene in 2009 and then went on to earn her Bachelor's in 2012. She hopes to get her Master's in Public Health some time down the road.
Kandi enjoys her profession as a hygienist, educating her patients on how to take care of their teeth, as well as getting the chance to know patients and their families on a more personal level. She especially enjoys the chance to see kids and help ensure they have a good dental experience so that they enjoy coming to the dentist and take pride in taking care of their smiles.
Kandi and her husband James reside in Longview with their three young children, Lindsey, Tommy, and Tukker. Most of Kandi's free time is spent happily with her family. Softball and t-ball take up much of this time, but they enjoy it. When they aren't busy with sports, Kandi and her family enjoy camping, riding their quads, snowmobiling, and tubing... pretty much anything outdoors!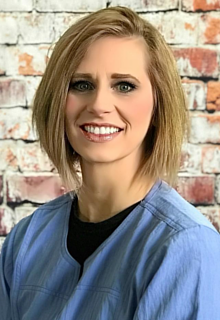 Colleen
Colleen is a Kelso native who graduated from Kelso High School in 19-rockin-85! She knew in high school she wanted to be a dental hygienist but as life would have it, she moved to Texas where she met her future Cajun husband Danny. They married and had three boys, Bryce, Ryan, and Nolan. She set aside school for a season and finally, 20 years later in 2006, reached her goal and completed her degree in her dream career as a dental hygienist.
Colleen loves her work teaching patients how to care for their beautiful smiles and its relation to their overall health. She loves to help fearful patients feel comfortable and lets the children have fun. She enjoys everyone's company appreciates that they allow her to care for them.
In Colleen's spare time, she enjoys time with her family, church activities, friends, and painting pottery at Glazy Dayz.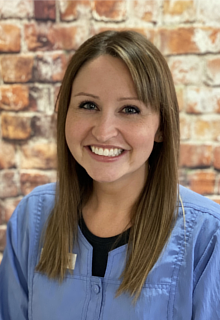 Michelle
Michelle grew up in Longview and graduated from Mark Morris High School. She graduated with her degree in dental hygiene in 2012 from YVCC in Yakima, WA. Michelle loves helping patients feel comfortable by getting to know them and sharing laughs. She truly enjoy helping patients improve their overall health by finding ways to improve their dental health.
Michelle makes her home Kelso with her only children as of now being her two poodle-Papillions that she absolutely adores! Michelle has recently started mountain biking and enjoys spending time riding, kayaking, or hiking in the Pacific Northwest. She grew up tap dancing and is currently getting back into classes just for the fun of it. So don't be surprised if you catch her tapping her feet! Traveling is her favorite thing to do and she's planning a trip to Europe for her next adventure.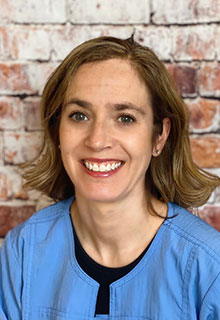 Brenda
Brenda has been a dental hygienist in the local area almost 20 years. Hilander Dental was lucky to have her join the team the beginning of 2017! Brenda brings expertise and extensive knowledge to her field with her. She is a lifelong resident of Longview and has been married to her husband Daryl for 20 years. They have two kids, Kyla 18 and Cade 15. Brenda loves watching her kids activities and you can often see her volunteering her time at school events or walking the family dog, Floki. They are weekend warrior campers and enjoy using their travel trailer as much as possible.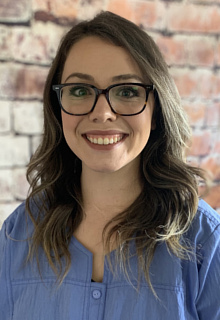 Erin
Erin was born and raised in Cowlitz County; graduating from Castle Rock High School in 2012 and buying a home in Longview in 2016. Erin received her AA from Lower Columbia College before transferring to Clark College where she received her dental hygiene degree in 2015. Erin is a long time patient at Hilander Dental and credits the incredible hygienists she had growing up for inspiring her to pursue her dream job. The connections she makes with patients on personal and professional levels are Erin's favorite parts about being a hygienist! She thrives to make each and every patient feel calm and comfortable while providing high quality, judgement free, treatment. The goal is to make going to the dentist something you look forward to!
Erin married her high school sweetheart in 2013. They have two beautiful baby girls, Riley and Cami, that are the lights of their lives. In her free time, Erin enjoys traveling as much as possible, getting out in the sunshine, and most recently, creating recipes and dabbling in food photography for her social media pages. She's looking into writing a cookbook down the road!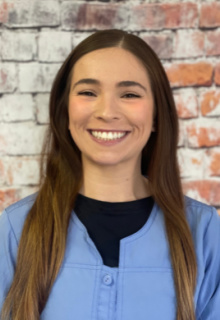 Blaire
Blaire grew up in Kelso and graduated from Kelso High School in 2014. She then attended Lower Columbia College, graduating in 2016, and pursued her Dental Hygiene Degree from Sacramento City College, graduating in 2019. In 2019, she and her husband, Daryn, decided to move back home and were able to find a home in the neighborhood they grew up in. They have one daughter, Sage, and they enjoy spending time at Lake Mayfield on the water and camping.