Dr. Emily Young, or "Dr. Emily" as she's called, is from Plain City, UT. With her caring personality, Dr. Emily excels at working with patients, setting them at ease and making sure they feel safe.
She really enjoys working with younger patients, ensuring they have positive, fun visits and are enthusiastic about caring for their smiles. Her favorite accomplishment is taking a scared and nervous child, reassuring and encouraging them, and helping that child learn that a dental visit is nothing to worry about.
Dr. Emily also enjoys aesthetic dentistry, helping adult patients transform their smiles. She says, "Nothing is more rewarding than having a patient tell me they don't hate their teeth anymore!"
Dr. Emily holds a Bachelor of Science in Biology from Portland State University. Her Doctorate of Dental Medicine, with honors, was awarded by Oregon Health and Science University in 2009.
Since graduation, Dr. Emily has actively sought out continuing dental education opportunities. She attends several annual oral healthcare conferences and completes online coursework, too. Additionally, she's a certified Invisalign® provider. By staying on top of advances in dental treatments, materials, and technology, Dr. Emily provides her patients with the best modern dentistry offers.
She and her husband, Dr. Jordan Young, have called La Center, WA, home since 2009. Outside the office, Dr. Emily is most often found with her family. She and Dr. Young have four children. Sharp, their oldest son, loves basketball. Their two middle children, daughters Madison and Aubree, love gymnastics. And Dash, their youngest son, loves anything "Minion."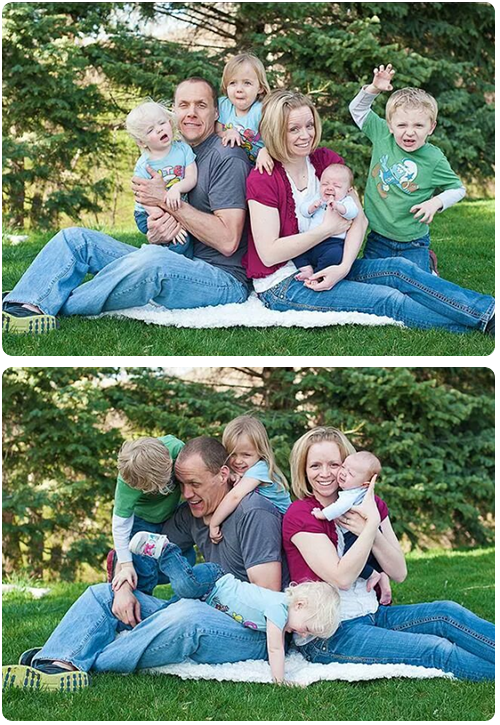 The family enjoys their time together, especially outdoors. They like going four wheeling, camping, and snowmobiling, along with outings to the movies.
Dr. Emily also likes gymnastics and can occasionally be found at open gym, playing on the equipment or at G6 Airpark in Vancouver, doing backflips on the trampolines! She enjoys exercising and staying healthy.